International Day of Older Persons 2023
Organized by the NGO Committee on Ageing (CoA) in Vienna, 2 October 2023
The original program is available below.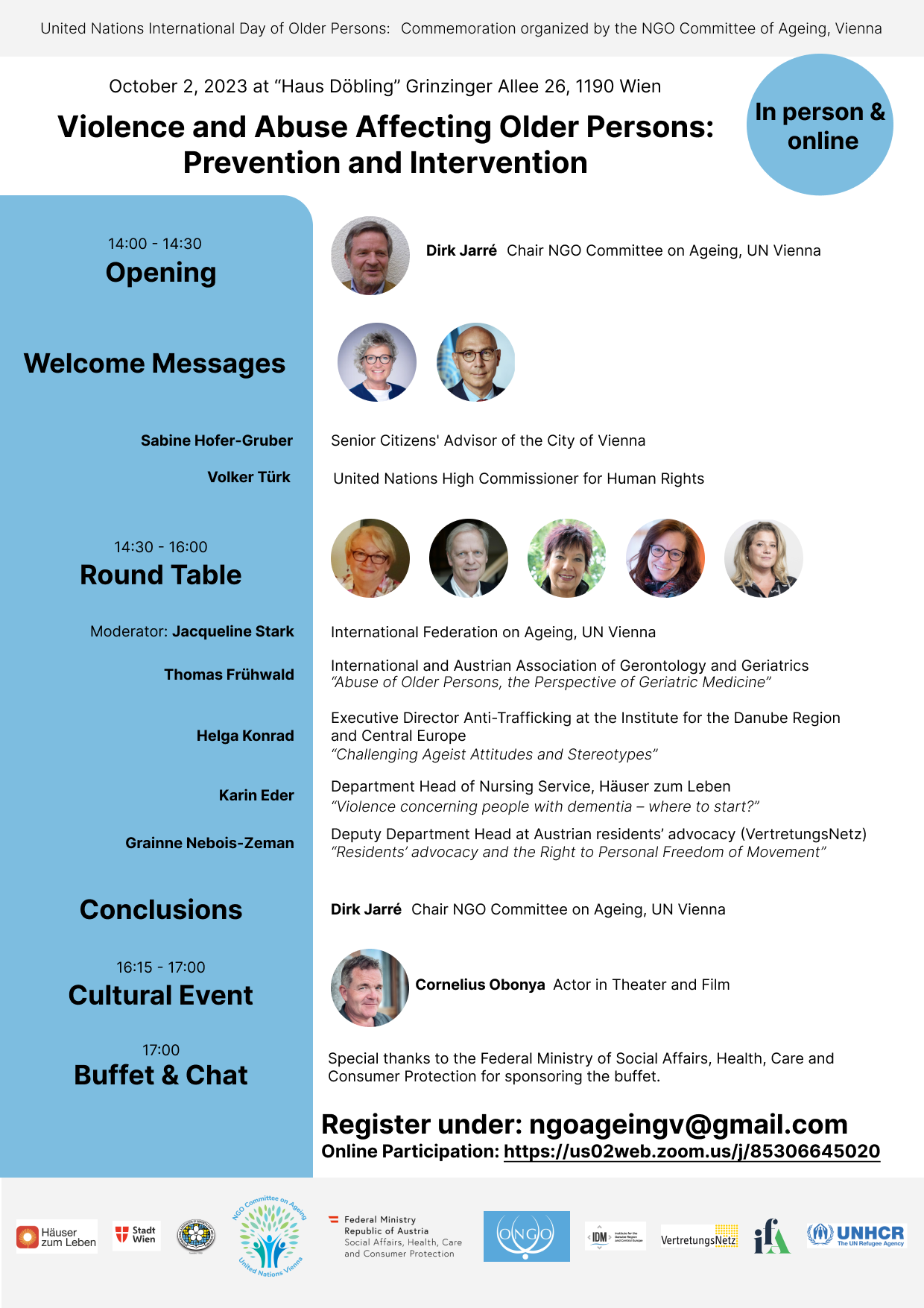 A recording of the event can be found below. Due to the size of the video, it was separeated into multiple parts.
Part 1: Opening (Dirk Jarré) and Welcome Messages by Sabine Hofer-Gruber (Senior Citizens' Advisor of the City of Vienna) and Volker Türk (UN High Commissioner for Human Rights)
Part 2: Statements by Thomas Frühwald (International and Austrian Association on Gerontology and Geriatrics) and Helga Konrad (Executive Director Anti-Trafficking at the Institute for Danube Region and Central Europe), moderated by Jacqueline Stark from the NGO Committee on Ageing.
Part 3:  Statements by Karin Eder (Department Head of Nursing Service, Häuser zum Leben) and Grainne Nebois-Zeman (Deputy Department Head at Austrian residents' advocacy, VertretungsNetz)
Part 4: Round table with Thomas Frühwald, Helga Konrad, Karin Eder and Grainne Nebois-Zeman.
Gallery
Please click on a thumbnail to see the full size photo. Thank you to our photographer Elisabeth Francis!