NGO Committee on Ageing
United Nations Vienna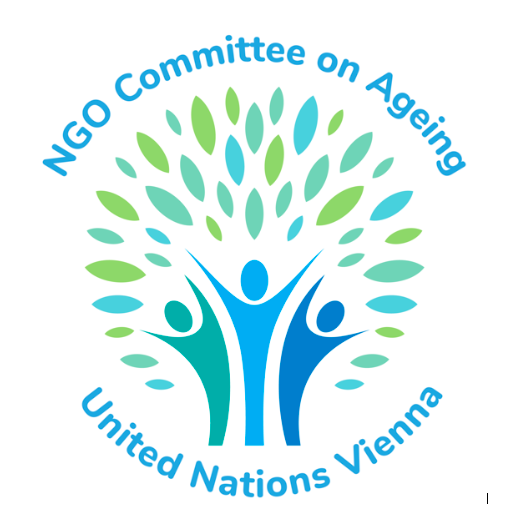 The Vienna NGO Committee on Ageing is a Substantive Committee at the Conference of NGOs in Consultative Relationship with the United Nations (CoNGO). It is comprised of Non-Governmental Organisations (NGOs) who address questions related to ageing and older persons.
The Committee advocates on behalf of older persons' rights before the UN Commissions, promotes further integration of ageing issues into UN policies and programmes and encourages Member States to include ageing needs and rights in their policies.
Mission Statement Committee on Ageing
The members of the NGO Committee on Ageing at the United Nations Office in Vienna, Austria, are committed to sustain and enhance safety, security and wellbeing of older people and empower them to participate as change agents in intergovernmental fora dealing with social, economic, and human rights issues. Our aim is to move beyond 'knowing', to 'speaking out and doing' in order to eliminate the biases towards older people in communities and society at large.We aspire to courageously advocate for older people and to monitor and increase their inclusion in and contribution to various spheres of public life. The NGO Committee on Ageing in Vienna works closely with the representative of the Austrian Social Ministry to promote the integration of the rights of older people into an international legally binding instrument.
We would like to thank the International Network for the
Prevention of Elder Abuse for being our co-sponsor for IDOP 2022.
In 1990, the United Nations' General Assembly voted to establish October 1st as the International Day of Older People [IDOP] (GA Res. 45/106). Each year, the Vienna-based Committee on Ageing organises a commemoration event in early October.
This year's Vienna event will be celebrated in the afternoon of Monday, October 3rd, 2022 in the main hall of the ÖJAB-Haus (Untere Augartenstrasse 31, 1020 Wien).
The UN-wide general theme of the upcoming IDOP commemoration is
In Vienna, four sub-topics will be addressed by invited speakers, following the Keynote speech by Austria's Minister for Social Affairs, Mr Johannes Rauch.
Ageing – So What? Mainstreaming Getting Older
Speaker: Dr Alexandre Sidorenko (Senior Advisor,
European Centre for Social Welfare Policy and Research, Vienna).
Older Persons: Strengthening Resilience to Mental Health Issues
Speaker: Dr Monika Zavis (Comenius University, Bratislavia).
Care and Caring in Europe: Common Challenges – Common Solutions?
Speaker: Mr Stecy Yghemonos (Executive Director Eurocarers, Brussels).
The Impact of Climate Change on Older People
Speaker: Dr Andrea Schmidt (Head of Department,
Austrian National Public Health Institute, Vienna).
There will also be a pre-recorded video greeting message from Dr Monika Vana, MEP, Leader of the Austrian Green party delegation in the European Parliament, Brussels.
The UN-IDOP event in Vienna will be moderated by Mag. Verena Schriebl (Deputy Head of the Department 'Ageing and Volunteering Policies' at the Federal Ministry of Social Affairs, Health Care and Consumer Protection) and by Dr Shantu Watt (chair of the Committee on Ageing).
The event starts at 13:30 hours and finishes at 16:00 hours after which refreshments will be served.
There is an opportunity to follow the parallel IDOP event at UN headquarters which starts at 10:00 hours New York time (= 16:00 hours Vienna time) via a large TV screen at the ÖJAB-Haus.
P.S.: There might also be a short musical intermezzo by jazz vocalist Elly Wright and her trio (to be confirmed).
We look forward to welcoming you on October 3rd at the ÖJAB-Haus in Vienna!
N.B.: Since the number of seats in the main hall of the ÖJAB Haus is limited, please register your intention to attend the commemoration not later than September 15th,, 2022 via < ngoageingvienna@outlook.com >
Chair's Report of the UNECE-MIPPA 15-17 June 2022 Ministerial Meeting in Rome
Chair's Report of the UNECE-MIPPA 15-17 June 2022 Ministerial Meeting in Rome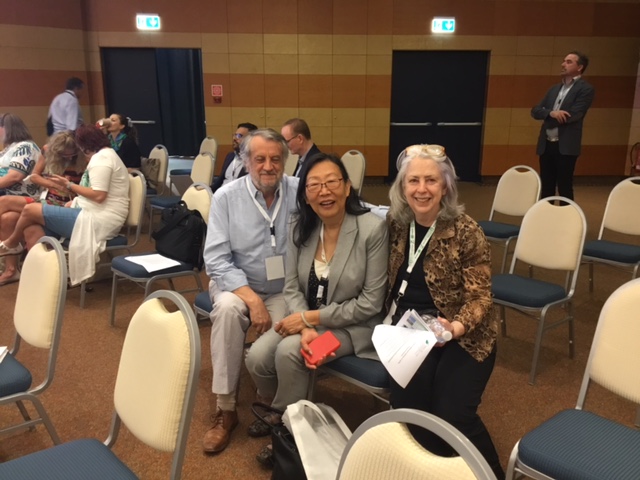 Chair's Report of the UNECE-MIPPA 15-17 June 2022 Ministerial Meeting in Rome
Chair's Report of the UNECE-MIPPA 15-17 June 2022 Ministerial Meeting in Rome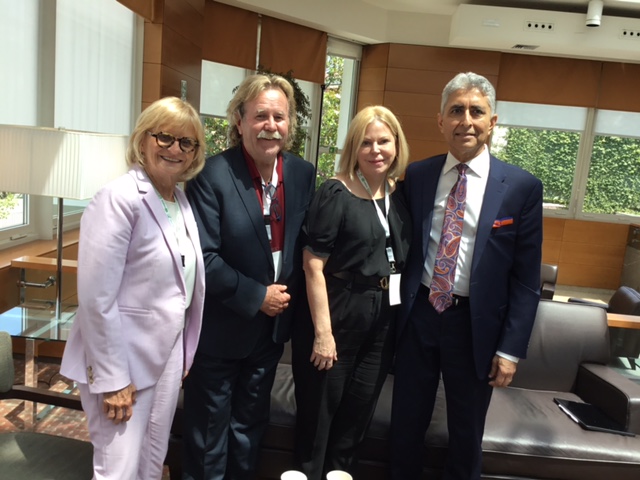 Chair's Report of the UNECE-MIPPA 15-17 June 2022 Ministerial Meeting in Rome
The UNECE Ministerial Conference on Ageing 2022 took place in Rome from 16-17 June. The conference 's aim was to complete the fourth review and appraisal cycle (2018-2022) and mark the 20th anniversary of the adoption of the Madrid International Plan of Action on Ageing and its Regional Implementation Strategy. The theme of the conference was
"joining forces for solidarity and equal opportunities throughout life".
The objective of this conference was, as emphasized by Elena Bonetti, the Italian Minister for equal opportunities and family, to determine "the policy and action priorities for the next five years".
There were 43 delegations from UNECE member states, one delegation with observer status, and international organisations (WHO, UNFPA, Council of Europe, European Commission, OECE, UN, plus representatives of civil society and scientific research).
On the day before the official conference began, there was, on the 15th of June, a joint Forum of Civil Society and Scientific Research entitled "A fulfilling life throughout the life course – a joint effort of civil society and research in policy making". At the end of the day a Declaration of the Joint Forum on Civil Society and Scientific Research was proposed. The main demand was:
"…we deem it necessary to create without delay an international, legally binding instrument to substantiate the policy efforts made by member States on the promotion and protection of older person's rights". Therefore, we call on governments to support the drafting of a UN Convention for the rights of older persons to guarantee the equal application of universal rights in older age at national and global levels".
In one of the conference documents, it was noted that since the 2002 Madrid conference the percentage old people (65+) has risen from 13.4 per cent to 17.5 percent in the ECE region. If present trends continue, by 2030 people aged 65 and older are set to account for 20 percent of the total population in the European Community region. This increase will, inter alia, require many more carers than and resources that are presently available.
On the first official conference day, our CoA member Alexandre Sidorenko was keynote speaker, addressing the topic "Priorities for aging policies in the UNECE Region". His presentation will be on our website.
There were a number of expert panels, including one on "Promoting active and healthy ageing throughout life". One of the speaker was the Canadian Kiran Rabheru, the chairman of the steering group of the Global Alliance for the Rights of Older People (GAROP). We hope to have his speech on our website soon.
Mr. Stecy Yghemonos, Director of Eurocarers, spoke movingly about the plight of caring within the family whereby the main responsibility usually falls on woman. The Eurocarer's Association has set up many support groups within carers groups with an emphasis on intergenerational involvement.
There were a number of side events, including one organised by the Austrian Ministry of Social Affairs, titled "Toward age-responsive crisis management: what we have learned from the COVID pandemic". It was chaired by Johannes Rauch, the Austrian minister of Social Affairs. He has been invited to be our keynote speaker on the UN-IDOP event whose main theme this year is. The Resilience and Contributions of Older Women. He has been asked to address as keynote speaker Austria's policies with regard to the general topic of this year's International Day of Older People.
One side event on the 17th of June addressed the issue of "Combating Elder Abuse: What's Next? Five priorities for the Decade". It was organized by INPEA. It was mentioned that according to WHO estimates, 1 in 6 people over 60 years of age suffers from abuse. That means nearly 141 million people globally. This number may be much higher as neglect, abuse and violence against older people are among the most hidden and underrepresented violations of human rights. Alexandre Sidorenko, moderated the event.
On the final conference day, there was a Roundtable discussion of ministers and heads of delegation. Its rapporteur: Amal Abou Rafeh (Chief of the Programme on Ageing Section, United Nations ) summarized the main conclusions. These were also reflected at the end in the Ministerial Declaration which was endorsed by the ministers present. It covered important issues like:
 Promoting active and healthy ageing throughout life
 Ensuring access to long-term care and support for carers and families
Mainstreaming ageing to advance a society for all ages.
Finally, the meeting entrusted a Standing Working Group on Ageing with the task of updating the regulation impact statement of MIPAA and exploring the possibility of updating MIPAA to adopt ageing-related policy responses to economic, social, and digital transitions and emerging challenges, and developing further instruments to support them.
The conference provided an opportunity to meet face-to-face colleagues and friends I had not seen in a long time. It was good to experience the feeling that we were all working for a common objective, namely to enhance and strengthen older persons' role and contribution in society. This is fully in line with our mission statement which stresses the importance of moving beyond 'knowing' to 'speaking out and doing' in order to eliminate the biases towards older people in com munities and society at large.
Find out more about the talks and posters of the conference in this booklet or directly on MIPAA's website: https://mipaa20rome.it
On behalf of the NGO Committee on Ageing at the United Nations Vienna, the Board and all the member organisations of this committee would like to express their deep commitment and solidarity with older persons in our society all around the world during this worldwide health crisis. We hope that all generations will come together and support each other in significant ways to lessen the burden of those at risk. We highly commend all those involved in the health professions and official and private agencies who are risking their own lives to save lives. We cannot thank you enough!
NGO Committee on Ageing at the United Nations Vienna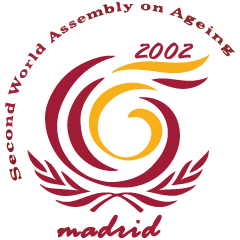 Celebrating 20 Years Madrid International Plan of Action on Ageing (MIPAA):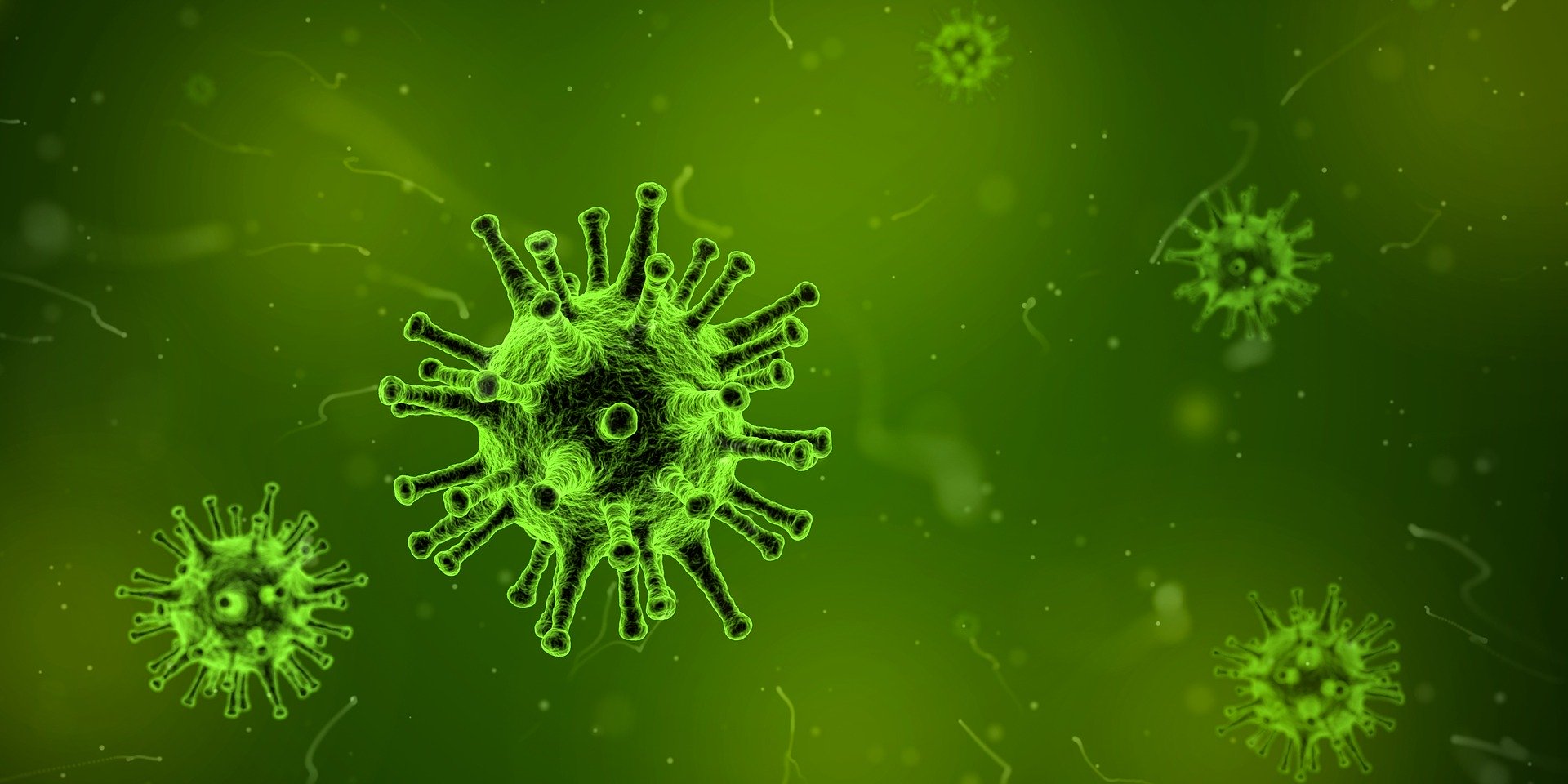 COVID-19:
UN Launches Global Humanitarian Response Plan